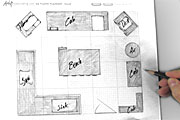 Large-Grid Black Graph Paper
Perfect graph paper pattern for laying out cutting diagrams, charts, and project pieces. Black lines on white background.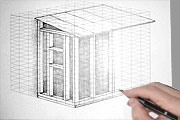 Magic Drawing Cube Graph Paper
Printable graph paper templates help you sketch wood project ideas in 3D - even if you've never been good at perspective drawing. Easy to download PDFs.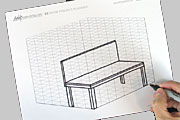 Project Planner Graph Paper
Unique set of downloadable graphs, grids, and scaled ruler give you the basic templates you need to hand-draw your own schematics, cutting diagrams, and 3D illustrations.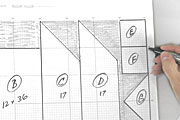 Cutting Diagram for Plywood Graph Paper
Make it easy to lay out wood project pieces on a standard 4x8 plywood sheet - and find the best fit to save money and reduce waste. Easy to download PDFs.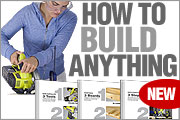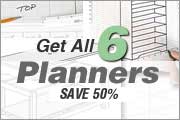 Project Planner Templates